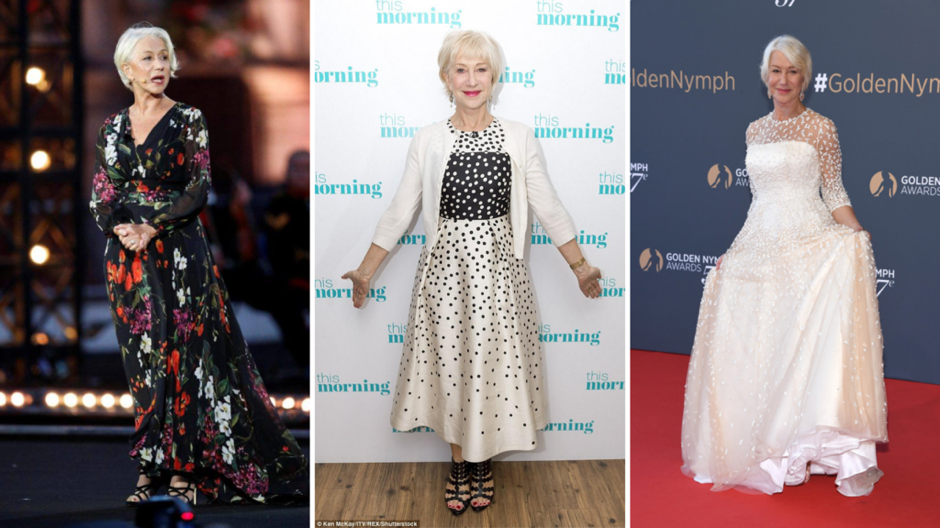 | By Nanna Liv
Helen Mirren's Favourite Sargossa Heels
Alongside thousands of women, Helen Mirren has also joined the Sargossa stiletto revolution years ago. Refusing to wear heels that were impossibly uncomfortable, our heels first met Helen Mirren at a fitting, and since the first rendez-vous, she's worn our stilettos for events from Cannes to London and Tokyo, leaving us obsessing over her looks.
 Our first meeting
 After a few fittings with uncomfortably tight and narrow heels, we've received an invitation to showcase some of our designs that match dreamy haute couture dresses and can stand their ground for all-day long events. Getting the first emails and calls about the collaboration was one of the most motivating and starstruck moments for us! Since then, Helen Mirren has worn our designs so many times, including 7 red carpet and event appearances – and to give you a bit of style inspo (and wardrobe envy), we're looking back at our favourite outfits of hers paired with Sargossa heels. 
Helen Mirren's Gorgeous Sargossa Looks
Styling the Circle stilettos from our previous collection with a floral chiffon gown
Styling one of our previous collection models for This Morning with an elegant, scattered polka dot dress
Wearing Redefined in Beige alongside a breathtaking Sassi Holford gown
Wearing Redefined with a sleek mix'n'match look including a cashmere sweater and lace midi skirt in Japan
Wearing Chic in Cannes with a velvet panelled, royal blue off-shoulder gown
Wearing Redefined in Black for the BFI London Film Festival with an A-line black midi dress and embellished Dolce & Gabbana handbag
  Redefined, a Firm Favourite
One of Helen Mirren's most-worn pairs were undoubtedly the Redefined heels, a classic in our collection. We saw Redefined appear not only in various events in London, but once on the following day of an event in Japan with another stunning look. Why is Redefined a go-to when it comes to special occasions? These stilettos define pure luxury in every detail. Their glossy leather uppers create an intricate geometric shape with a perfect heel height and last, but certainly not least, our secret ingredients for comfort. Redefined features the signature cushioned insoles that adapt to the feet and a comfortable design that provides support instead of the possibility of ankle sprains and awkward falls (which, especially on the red carpet is something to be avoided). 
Shop Helen Mirren's Favourites