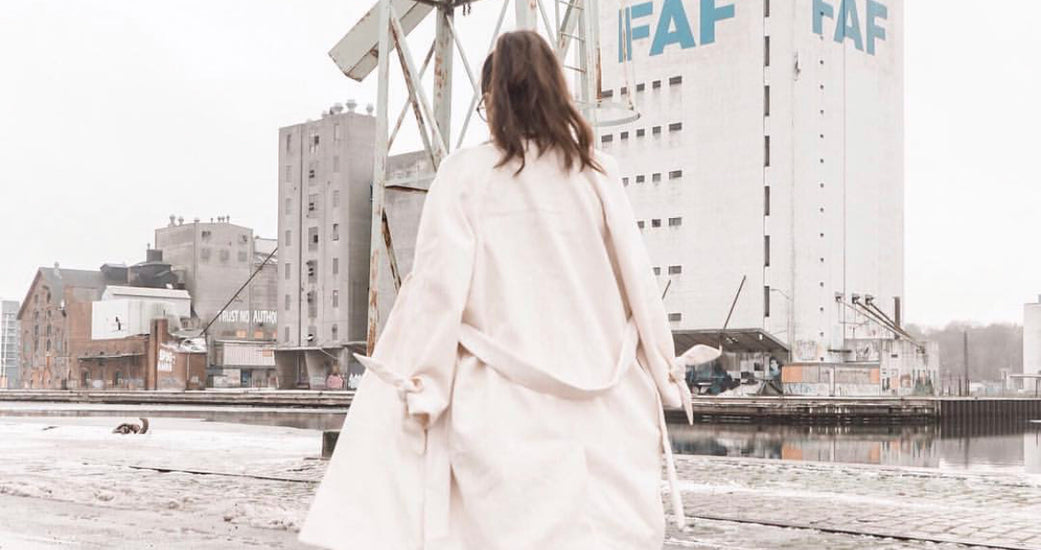 | By Alexandra Vincze
How do you become nominated for a Blogger Awards. Britta Laursen x Sargossa Interview
"My wardrobe is a huge mix of everything I love about fashion: Luxury accessories, Highstreet, Hand-me-downs and second hand. The items I cherish the most, are timeless classics, which have the ability to transform any outfit.
Britta's, the blogger behind Miss Chique & Stylish's style is a unique blend of the rarest finds. To share more about her inspiration behind Miss Chique and obsession when it comes to footwear, we sat down to chat a bit more about Britta's world.

Hi Britta, thank you for having a chat with us! Coming across your blog, your mix of feminine essentials with a pop of colour instantly caught our attention. How would you describe your aesthetic, and what was the inspiration behind sharing it with everyone on your blog?
Thank you so much! Since I was a little girl I have always loved to dress up in cute dresses and cute shoes. Then in my early teens I almost only owned black clothes. Which is still a favorite, but I have later on evolved my style by adding colors and more bold prints. I think that with age and also the fact that I started blogging I got more inspired to find my signature style and in that hunt I am trying so many different trends along the way.

You've been nominated for Hunkemöller Blogger Awards last year, can you tell us a bit more about that experience and how you felt when you found out?
It was a really fun experience. At first I was certain that they had sent the nomination to a wrong email ;-) I was super flattered and happy that a brand like Hunkemöller would nominate me and also the fact that I was among all these other beautiful and talented bloggers was a dream.
Your style is authentically yours, which made so many people fall in love with it. Having such a devoted audience, what is your go-to style tip or philosophy you'd like to share with your followers?
When I have difficulty in the mornings or if I feel a bit uninspired, I always go for a good blazer and tee combo. It is such a classic look and very easy to spice up with good accessories and nice pair of shoes. Also, find out what works for you and your body. It is not important to follow every trend out there. As long as you feel confident and happy. That is the most important thing. 
You live in Denmark (where our founder, Nanna is from), which has an amazing, independent and minimal fashion scene. Who are your favorite, emerging Danish designers who definitely deserve more attention? And which is your absolute favorite brand (whether Danish or not)?
Really?! I did not know that she was Danish! That's amazing! 
I love Danish designers and right now, my favorites are Ganni and Stine Goya because of their great prints and amazing colors. I also love a good Old Danish brand called Day Birger et Mikkelsen. They have some amazing classics that you can wear forever but they also have many sequin pieces that I am obsessed with.
You mention your passion for shoes various times on your blog and Instagram. How did your love for footwear start?
I have grown into loving sneakers a lot and spending a bit more on a pair of shoes that I really love rather I love love love shoes! A good pair of shoes can elevate any outfit! 
I think my passion started at a very young age when I used to play dress up in my mother's old heels that she was not wearing anymore. I remember my sister and I trying them on all the time. Later on as I grew older, I would only wear heels!  I mean I would wear them everywhere and they needed to be as high as possible. Today I wear whatever I feel like. I than buying 10 pairs that I almost never use.
When shopping for heels, what are the main aspects you look for?
When shopping for heels I really look for them to be as comfortable as possible and making sure, I get the right size. I have very small feet and that often makes it difficult for me to find the right size. Furthermore, the design is very important. When I invest in heels, I want to make sure that I can wear them as much as possible with many different outfits.
You own a pair of our Spiders, a clear favourite amongst our shoppers. What made you choose the Spider heels and how do you usually style them?
It was love at first sight! First, of they are black and second I love the spiderweb cutout detail that makes them classic and edgy at the same time.
I am so excited to style them with jeans and a faux fur coat for winter and right now going into fall I will style them with a long summer dress and a vest and hat.