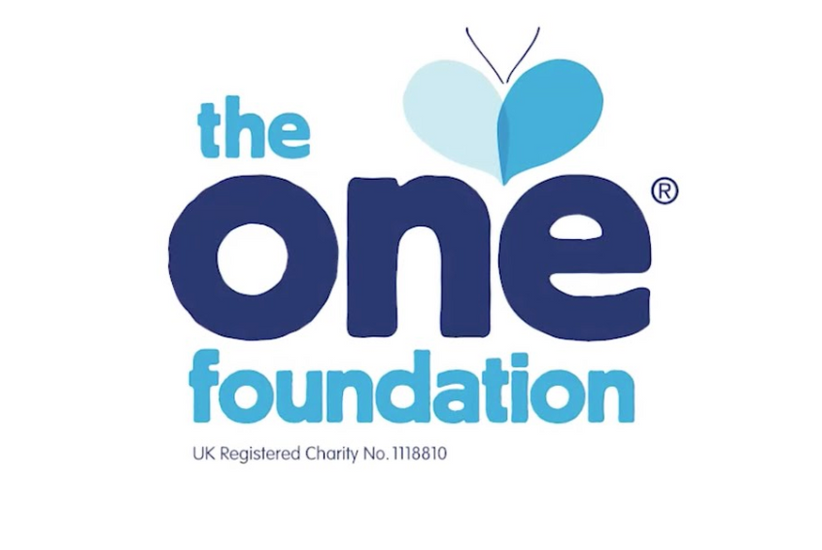 | By Alexandra Vincze
The One Fundation have changed 3.6 million lives. We sat down with Nikki to talk about their charity foundation
Hi Nikki, and thank you for having a chat with us! Your story starts back in 2003, when your director saw a picture of a girl sitting next to a locked tap in a newspaper. For our readers first hearing about the One Foundation, can you tell us a bit more about the inspiration behind starting the organisation and how the goal of providing clean water for communities came to life?
Our founder, Duncan Goose, had spent two years travelling round the world and had been caught up in Hurricane Mitch in Honduras.  He saw first hand the devastating effects and the urgent need for the community to access clean water and sanitation facilities.  When he returned the UK and later saw the picture of Ann, a little girl in Nairobi waiting to collect water from a locked tap, he was determined to make a difference.
In 2006 Duncan set up The One Brand, a bottled water company which would raise funds to support clean water projects in some of the world's poorest countries by donating to The One Foundation.  13 years later, The One Foundation has grown hugely, building partnerships with a range of supportive companies and raising £20 million so far, enabling us to change 3.6 million lives.
When communities and families don't have access to fresh water, children and women often have to walk for hours to reach a water source. Can you talk about how this affects their health and everyday lifestyle?
The burden for collecting water often falls to women and children.  In rural communities like the ones we support in Malawi, this often means walking for hours every day to fetch water from a contaminated source like a stream or river.  This is time that children should be spending in school gaining an education, or that women could spend working or exploring other opportunities.  It is a cycle that helps to keep families trapped in poverty.  Women have also told us how unsafe they often feel walking to isolated water sources where they are vulnerable to attacks.
 You provide water to communities via various, sustainable methods. Do these methods vary based on the location, and if so, how do you find the best way to provide fresh water for each project?
Yes, we are currently focusing our efforts in four countries – Kenya, Ghana, Malawi and Rwanda – and the context for each programme is very different, therefore one solution doesn't fit all.  We work with local organisations who understand the needs of the communities and build partnerships with local stakeholders including government, utility companies and community leaders to address them.  For example, in rural Malawi there is a significant problem with the functionality of community water pumps, so we support a repair programme that also trains and teaches communities how to maintain their own water supply.
By contrast, in the densely populated urban settlements of Nairobi, our programme aims to connect local households to the water supply using metered water connections or shared community kiosks, where everyone can access safe, treated water at an affordable rate.
  Which was the first community your organisation helped? Can you tell us a bit more about that experience?
The very first project we supported was the installation of a new community water point in a village called Kwazulu – Natal in South Africa. Duncan actually visited the project once it was completed and was able to see first hand the impact it had on local families who now had a safe water source in the heart of their community. 
Besides constructing sources and providing clean water, the One Foundation also puts a huge focus on sustainability and making sure these supplies are decade-long aids to people. How do you involve locals in this process and maintain the water systems?
 Our vision is a world where everyone has clean, safe water, forever.  The 'forever' part of that is really important – we're not about cheap, quick-fix solutions.  Providing initial access to water can be relatively straightforward, but unless the long-term sustainability of the water supply has been addressed, the solution will ultimately fail and the community will remain dependent on aid.
For example, we are constructing 3 new water stations in the Volta region of Ghana.  These are small micro-utilities, owned and operated by the communities they serve. Each water station pipes water from Lake Volta to a treatment station from which it is then piped into communities who can access it from shared tap stands or household connections. Community members are consulted from the project design and inception phase and are employed in various roles to ensure the operation of the water station.
Your 2016-2020 strategy has a clear focus on Rwanda, Kenya, Malawi and Ghana. How did you choose your project countries and have you worked in any other countries during these years?
 We look at lots of factors in choosing which countries to work in – obviously need is a significant one, but for our work to be successful there also has to be a relatively stable government, strong local partners we can work with who have a track record of constructing and delivering sustainable water supplies.   We felt that we could make a strong impact in the countries we've chosen with the right partnerships in place and we're really pleased with the progress so far.
About 10% of our work is responding to humanitarian emergencies so in those instances we operate outside of those four countries.  For example over the past year we've supported emergency water provision in Kerala, India after the flooding, in Indonesia following the earthquake and tsunami, and in Guatemala after the volcano eruption.
Your water projects align with the 6thUN Sustainable Development Goal of "Clean Water and Sanitation", which when supported, also relates to the goals of "Good Health and Wellbeing" and "Sustainable Cities and Communities". Are there any other sustainability goals for the future that your organisation would like to aid?
 Water is a basic human right.  Without a safe water supply, it's impossible to realise other rights enshrined by the United Nations  – the right to life, the right to live in dignity for example.  While our focus will always be Global Goal 6, the impact of providing clean water and sanitation services indirectly supports other goals.  The first global goal, 'No Poverty', is the obvious one, but there are links to hunger, (water is used in cooking and in the cleaning cooking equipment), education (children are able to attend to school instead of collecting water) and gender equality.
 How would you like to see your projects and the One Foundation develop in the next 5-10 years?
We have ambitious goals.  We reached our target of raising £20 million by 2020 nearly a year early so we've now set a new goal - £50m by 2030.  It's more than double the amount we've raised to date over the same timeframe but we know we can do it, with the support of our amazing partners like Sargossa.  By increasing our income, we can also increase our project work and we're particularly keen to develop more sanitation programmes
Our collaboration launches soon, which we couldn't be more excited about! What drew you to working with Sargossa and as a fashion brand, how do you think our mindset and goals align? 
We're so excited to be partnering with Sargossa!  Women are disproportionately affected by water poverty, wasting hours of their lives collecting water and putting themselves at risk in the process.  We share Sargossa's goal of empowering women and it's inspiring to work with a like-minded, dynamic organization aiming for transformative change.
 Can you share a few details about the impact our customers will have by supporting this collaboration?
It can be hard to understand the reality of life for communities who don't have access to services that we take for granted in the UK.  I'm lucky enough to have visited all of our programmes and spoken with women whose lives we're helping to change.
I've always remembered Seraphine, who I met in Rwanda, and who told me that before our programme installed water points in her community, she was forced to buy water from black market vendors.  She used to pay 200 Rwandan Francs for a 20 Litre jerry can of water so filthy she could see the insects swimming in it.  When our team arrived and told her we were installing a tap stand, she said she thought she was dreaming. 
Now Seraphine's whole community can access clean, safe water without having to walk miles to fetch it and she says the impact has been huge. Without the daily search for water, they have more time to spend at work or school, and more money for their daily necessities now that it's affordable. 
Sargossa customers will help us to reach more women like Seraphine, and their families, with a safe water supply that will last for generations to come.
Last, but certainly not least, thank you so much for your amazing work and impact that reached millions of lives! We hope our collaboration with the One Foundation brings even more support for your new projects.
Shop The One Foundation Collection