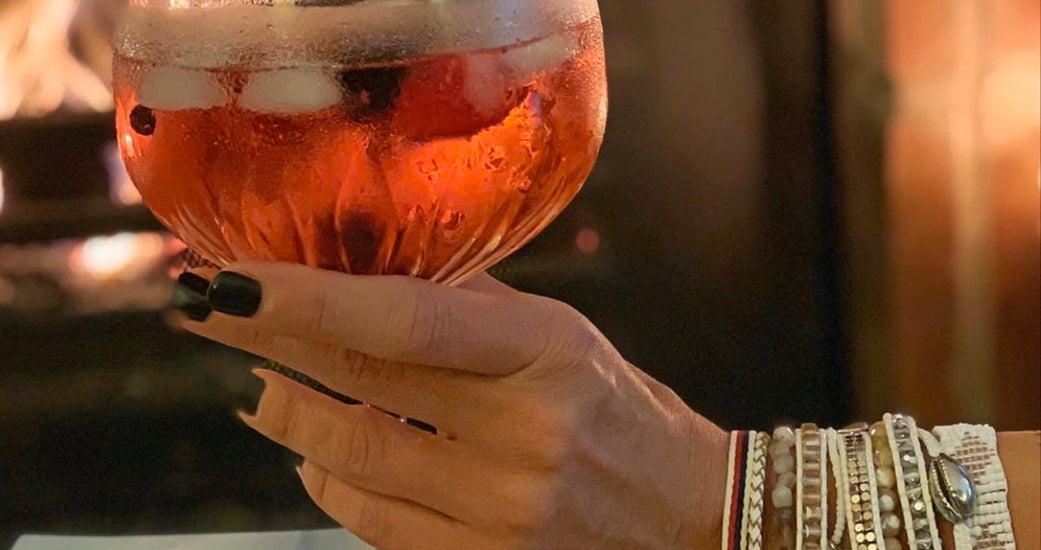 | By Alexandra Vincze
Midlife adventures and motherhood. Jane x Sargossa Interview

"Covering all things midlife related including fashion, beauty & fitness my site documents my passion for fashion & showcases my daily outfit posts & how you can recreate my style.  Together with highlighting new brands, fashion trends & spotlight features on key labels & lifestyle."



We sat down with Jane, the author of My Midlife Fashion to chat about all things fashion, midlife adventures and motherhood...because as Jane says, "fashion and fun doesn't end at 40".
Hi Jane, it's lovely to introduce you to our Sargossa girls! Your blog and Instagram talk about all things midlife related, and your style is so defined and confident. Can you tell us a bit more about when your love for fashion first started and how your style has evolved throughout the years?
I've always loved fashion & in particular loved looking at what other people are wearing & then interpreting this to fit my own personal style & lifestyle.  In fact growing up I made a few items of clothing that I wore & was always customising my clothing. This led me on to start my own handmade jewellery business & is something I still make now for enjoyment & when I can't find what I'm looking for.
For me my passion has always been with timeless tailored fashion, with the odd splash of leopard print.  Something I attribute to my Grandma as I would often play 'dress up' with her as a young child & absolutely adored her leopard print coat.  I actually still have her leopard print scarf that I keep in a safe place as it is a little fragile from all the wear to remind me of those special times.
As I've got older I've found my self confidence has grown & instead of worrying if a particular outfit will fit in, I now only wear pieces that I love & feel good in.  For me clothing is not only a way of expressing myself it's also a personal armour that gives me confidence. Through this confidence I've also learnt to embrace new trends, such as wearing trainers & teaming them with a maxi skirt or dress & have also embraced my more casual side by investing in a couple of cashmere hooded jumpers. 
Do you have any advice for women still looking to find their voice in fashion (whether they're aspiring bloggers or would like to have their very own personal style)?
I think it's important to only wear clothes that make you feel good.  If you put something on & instinctively start to tug/pull at it then it's not right for you.  Not only do you want clothing to make you feel good you also want pieces that fit in with your lifestyle.  Don't worry about whether something is the latest trend or what others will think & instead wear pieces that give you confidence & that you personally love.  After all if you feel good, you'll look good & fashion is about expressing yourself & having fun not fitting into a certain box & looking a particular way.

And any fashion/lifestyle tips for our audience in their 20's that you wish you would have known?
The main life lesson I wished I'd learnt from a younger age & is still something I can struggle with, is not to worry about what others think.  Whether this is worrying about what they'll think of your outfit/makeup/hairstyle or you in general. Wear & do what makes you happy, life is too short to get hung up on what others think.  Instead have fun & enjoy yourself.
You live in the UK, such an amazing place for emerging fashion talent! Who is/are your current favourite independent brand(s), who would deserve a lot more recognition?
I think it's always difficult to put a name to a favourite brand when there are so many to choose from, but a couple of brands that have in particular recently caught my eye are Raey & Cefinn.  I currently seem to buy a lot more preloved clothing than new & especially love that elusive French style so am always on the lookout for pieces by Isabel Marant that can be got at a fraction of their original cost together with American brand Tibi.  Then of couse you have the independent brands who specialize in accessories. I'm always on the look out for something that little bit different that can be customized. One such brand is Initially London who do some great accessories that can be personalized with your monogram embroidered onto each item in a wide range of colours & fonts.
When it comes to shoes, what do you usually look for when shoe-shopping? And what do your dream heels look like? 
The main thing I look for when shoe-shopping has to be comfort.  I don't know if it's an age thing but I can't bear to have sore feet & be uncomfortable when enjoying a day/night out, so if the shoes aren't comfortable from the moment I try them on they're instantly dismissed, no matter how lovely they look.
On top of this I also only buy shoes that are made from leather as again they're comfier to wear, will mould to my feet & not cause any rubbing/blisters. Then of course it's all about the design & being something that little bit different & eye catching.
In terms of my dream heels I think I would have to say something sparkly with a heel but not too high that they're difficult to walk in.  After all which little girl didn't grow up wanting a sparkly pair of shoes like the ones Cinderella wore to the ball?!

You own the Sargossa Chic and Redefined heels. What made you fall in love with them and what is your go-to styling for these pairs?
As I wear a lot of timeless classics, that are mainly made in plain fabrics as opposed to patterened I'm a firm believer that accessories make an outfit & am constantly on the lookout for statement shoes/bags/jewellery that will bring an outfit to life.  
The Sargossa Chic & Redefined heels instantly caught my eye & are both great statement timeless shoes that will transform many an outfit.  I love shoes that can be dressed up or down depending on the occasion & both these styles fit into this category. Either will look perfect teamed with a pair of skinny jeans & an oversized off the shoulder knit for a casual night out, as much as they would look stunning teamed with an evening dress for a special occasion.  On top of this they also look great with cigarette pants & a tailored top for day or evening wear & will be great for dressing up a day maxi dress too. Plus of course they're extremely comfy to wear & what lady doesn't want that in a pair of shoes.

Shop Jane's Favourites