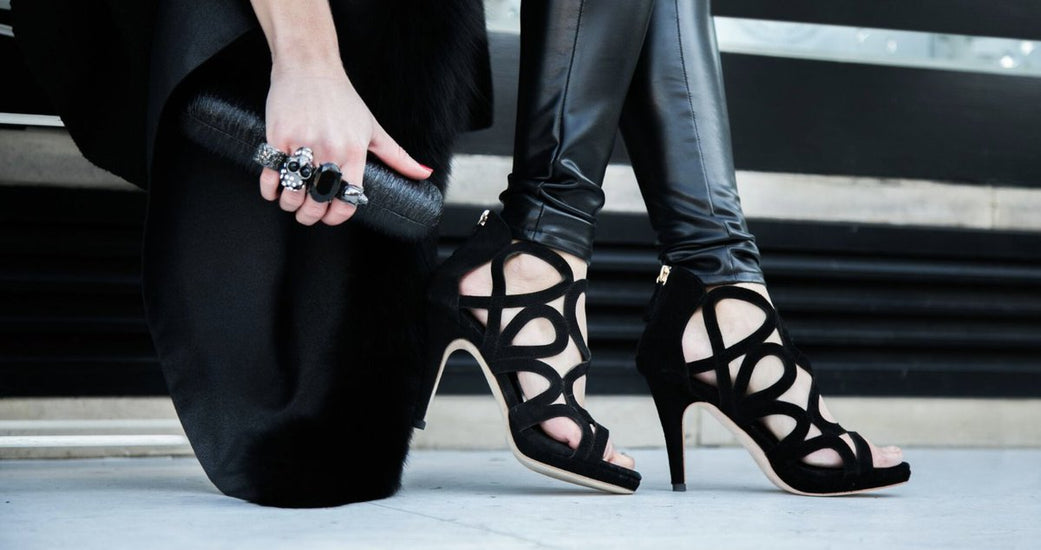 | By Hello Sargossa
Needle Thin Heels - Saying Goodbye to Comfort?
A runway favourite, worn by an endless list of celebrities...we've seen needle thin high heels everywhere in the past seasons. And until wearing it, we have all believed for a second that they can be comfortable! To investigate why they can be so unbearable to walk in, we dived into the topic of how heels' thickness and shape can affect the health and comfort. And to be honest, it influenced us to create the Stiletto Revolution we call Sargossa.
---
How Much Does the Heels' Thickness Matter?
In a nutshell, creating comfortable stilettos all depends on the correct measurements and sufficient support. Shoes with sky high, thin heels not only lack that extra support your feet need to survive the day (or even a few hours), but can also be extremely dangerous and damaging. Imagine walking on a thin rope all day long… thin heels can easily give off that feeling, and we're neither ballet, nor rope dancers.
The expression "lack of support" brings up a long list of possible damages and painful moments that we all want to avoid. Especially during business meetings and dates, when falling around is just not an option! Walking without sufficient balance can result in forcing your body to sway unnaturally and put all the pressure on your feet, causing ankle strains, stress fracture and chronic back pain.
How are Sargossa Heels Different
Balance and support are priorities that complement our stylish creations instead of competing or ruining them. We're not afraid to try and try and try, and do endless tests of balancing and tipping, until we get it perfectly right.
---
As a result, our heels are slightly wider and thicker with a unique angle, moved slightly inwards and underneath the center of your. Why? Because if the heels are straight under the centre point instead at the back of the heel, they will provide more balance, making them super easy to walk in. We also said no to barely-there heel widths because of the constant trips, ankle sprains and pain they can cause. Instead, we switched to the perfect heel width that will make every step easier to take without having to compromise much on the look.
So what do we recommend for our fellow heel-lovers out there? To confidently say goodbye to all those irrational heels, and look for gorgeous stilettos with extra support. Models like our Decision and Spider will make you fall in love.
---