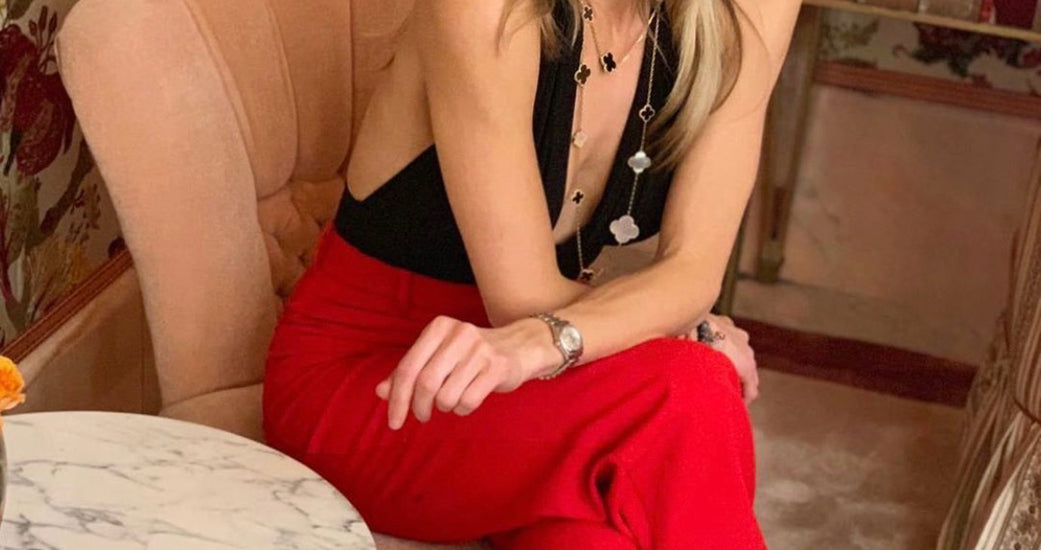 | By Alexandra Vincze
Adrenal fatigue became a life changer. Rosie x Sargossa Interview
Sharing her journey of setting up her nutritionist business while living with and raising awareness about adrenal fatigue, Rosie from Miss Nutritionist defines confidence, strength and honesty. From meal plans to openly talking her experiences with fatigue and life changes, Rosie set a mission of aiding women's lives, while showcasing snippets of her life and amazing style on Instagram. To get tips on how we can better our daily lifestyles (as well as wardrobes), we sat down with Rosie for a quick interview.
Hi Rosie and thank you for having a chat with us! You very openly talk about your personal experience with adrenal fatigue (thank you so much for that!), and how your lifestyle very quickly and drastically changed to combat the problems. Is there any tip for women who are going through the same issues or are just adapting to a completely new lifestyle?
Yes! Lots of tips. Here are my tip 5: 

1. Increase your calories! Most people I see are not eating enough and they are over exercising. Ladies you need to be ingesting 2000 calories per day. Please remember that food in is energy in!  

2. SLEEP! Probably the most important thing. You need to be getting at least 8 hours a night to function properly. The hours of sleep you get between 10pm and midnight and 7am and 9am are the most refreshing. If you miss out on sleep and start to make it less of a priority it is a stress on the adrenals glands and will eventually catch you out. 
3. Productive rest. This is something I encourage my clients to do everyday: For 10 mins in the morning or in the evening take yourself away and lie down to do some deep breathing and switch off your mind. Our minds are constantly busy and naturally tend to overthink. By taking 10 each day and just breathing out slowly it actually lowers the stress hormone cortisol.  
4. Meditation. Honestly if you haven't started doing this yet I really encourage you! The best thing mediation does is reduce anxiety. So if you are in a state of overwhelm then you need to start doing it now! It really helps to centre you and focus your mind to a more relaxed, positive state. Download the apps Headspace and Calm to get you started. 
5. Supplement. Stress is a major robber of vitamins and minerals - particularly B vitamins so taking a high quality B complex will mean that your cells have this co factor to produce ATP (Adenosine Triphosphate) in the body. This is your body's energy molecule.
In one of your recent posts, you talk about the glorified idea of constantly being busy and on the run. What tip would you give to women who are super busy all the time and feel like they can't catch a break?
Start prioritising

Take a break when you start to feel overwhelmed 

Don't skimp on sleep 

Eat nutrient dense meals 

Identify your stressors and eliminate them or rice the exposure to them.
We also see bits of your personal style and fashion aesthetic on your Instagram which we absolutely love! How would you describe your personal style and what are your 5 autumn go-to wardrobe pieces?

I would definitely describe my style as classic - sexy. My 5 go to wardrobe pieces are black leather pants, a grey cashmere jumper, sturdy winter boots, a camel jacket and a sharp blazer.
From the Sargossa collection, you chose Redefined and Fairytale, both with a metallic twist. What drew your attention to these 2 pairs?
I loved the intricate cut on the fairytale and gold shoes always give a punch. I loved the redefined pair because Im obsessed with studs. I think they really give an outfit attitude. 
What do you usually look for when shopping for shoes in general? Are you a heel/flats person usually?
I only wear heels ;-) So the height of the heel is number one. They have to be sexy, strike and comfortable which is what Sargossa nails in one. x
Shop Rosie's Favourites