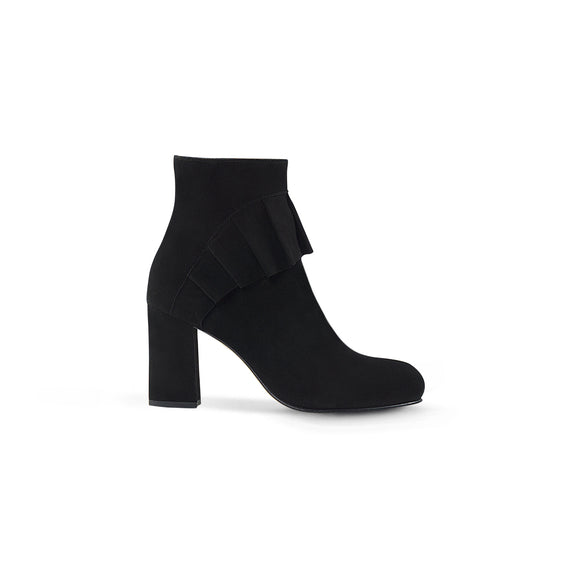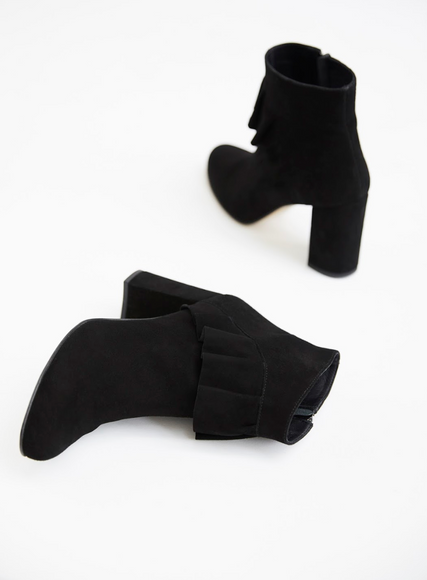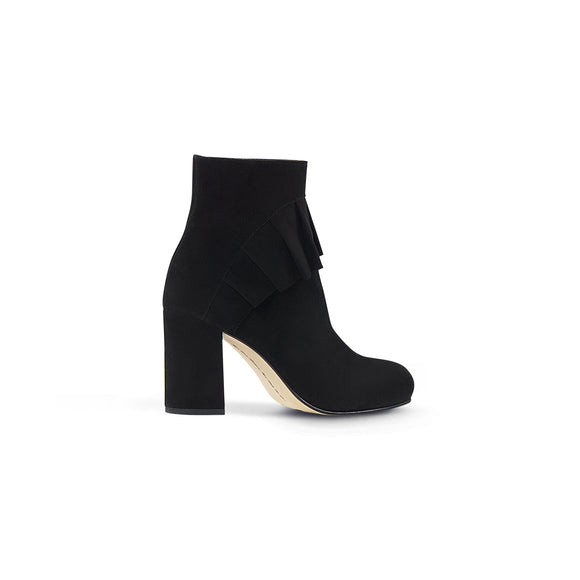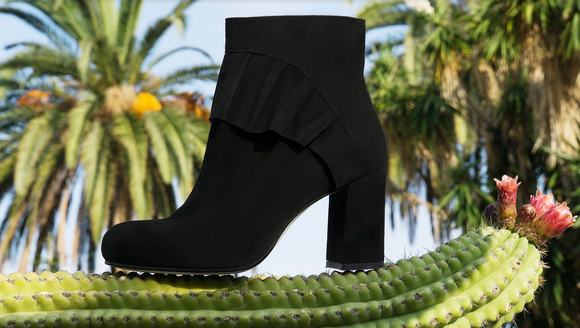 Wisdom Black Suede
$26700

$267.00

Worldwide Shipping
X
Orders are processed within 36 hours except weekends and national holidays.
Worldwide shipping via DPD and DHL.
Freight charges:

UK £ 5.00 (Express / £ 15.00)
EU £ 15.00 (Express / £ 25.00)
Rest of world £ 25.00

Your tracking ID will allow you to follow your parcels journey.
Full overview of freight charge HERE
Phone: +44 (0) 203 868 6107

Easy
Returns
X
Please use the most convenient shipping option for you and send the package to our warehouse, view full details HERE.
21 days refund
Refunds are processed within 72 hours after receiving your order
Full returns & refund policy HERE.
Phone: +44 (0) 203 868 6107

Secure Payment
description
Getting ready for the fall and winter season, the Wisdom boots keep Sargossa's classic aesthetic, transformed with the colder seasons in mind. This pair features playful ruffles running along the sides, and to make sure you get through even the slippery fall and winter streets, Wisdom features block heels that provide maximum support with every step. Thanks to its black shade, Wisdom pairs well with everything, whether it's a casual or formal outfit.


Best shoes I have ever worn!
-Deborah Clark
Definitely my favourite brand when it comes to stilettos
-Jane Perez
Great customer service and fast exchange!
-Ava Harris