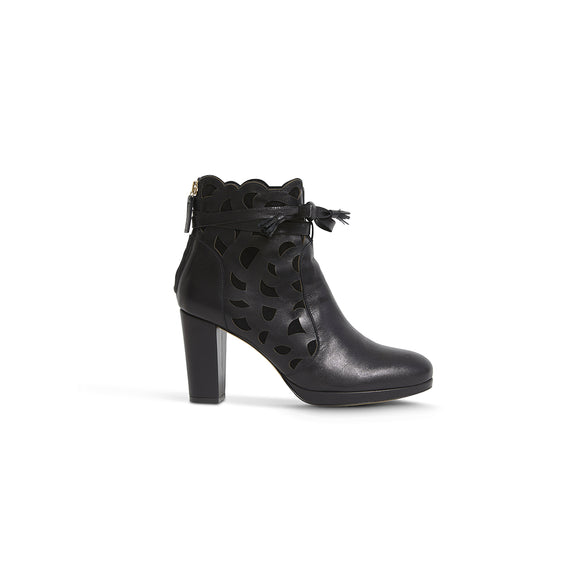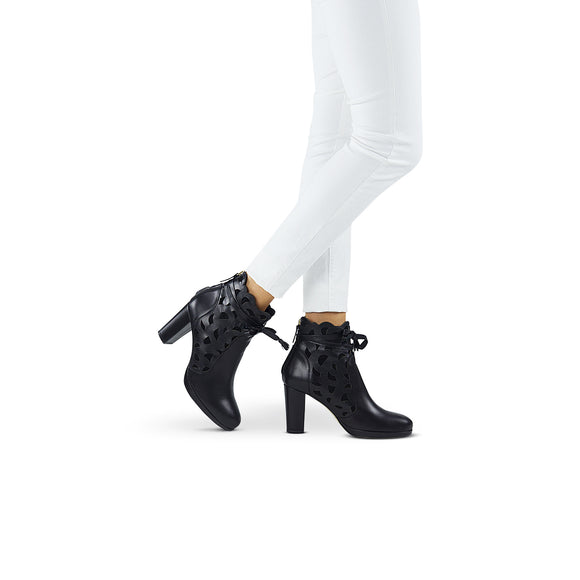 Worldwide Shipping
X
Orders are processed within 36 hours except weekends and national holidays.
Worldwide shipping via DPD and DHL.
Freight charges:

UK £ 5.00 (Express / £ 15.00)
EU £ 15.00 (Express / £ 25.00)
Rest of world £ 25.00

Your tracking ID will allow you to follow your parcels journey.
Full overview of freight charge HERE
Phone: +44 (0) 203 868 6107

Easy
Returns
X
Please use the most convenient shipping option for you and send the package to our warehouse, view full details HERE.
21 days refund
Refunds are processed within 72 hours after receiving your order
Full returns & refund policy HERE.
Phone: +44 (0) 203 868 6107

Secure Payment
description
My Cloud boots are based on Inspire, one of our most-loved styles, Inspire. And for the colder seasons, I turned the bestselling heels into classy boots, characterised by its elegantly rounded shape with sturdy heels and fringed tassels. Bring an uplifting feel to cosy sweater dresses with Cloud's floral detailing and maximum comfort.
Best shoes I have ever worn!
-Deborah Clark
Definitely my favourite brand when it comes to stilettos
-Jane Perez
Great customer service and fast exchange!
-Ava Harris